It is no secret that Malaysians enjoy travelling a lot. Especially traveling to our neighbouring countries and spend 90% of our time shopping. Knowing this, a lot of us try to save up in transportation so we can spend more money for shopping. Here are the choices that we have to travel to KLIA/KLIA2 and vice versa.
Bus
This is the cheapest option if you are travelling alone. Bus ticket only cost RM10-RM11. This is 1/4 of the price of KLIA Transit/Express.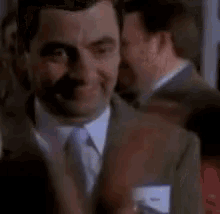 From/To KL Sentral
You can take bus to KLIA/KLIA2 from KL Sentral which is the easiest option as it is connected to all the trains (KTM, LRT, MRT and Monorail). From KL Sentral, you need to walk towards Nu Sentral but instead of going up to Nu Sentral, you have to go down and purchase your ticket at the bus waiting area. If I am not mistaken the bus is on hourly basis from KL Sentral or KLIA/KLIA2.
From/To Terminal Bersepadu Selatan
Another option is to get bus from Terminal Bersepadu Selatan (TBS) or better known as Bandar Tasik Selatan (BTS). You can reach TBS/BTS by Grab/Uber or by using LRT, KTM and Rapidkl bus. If you are planning to drive to TBS and leave your car there, the parking rate is RM4 per day. In TBS you can get your ticket at the ticket counter or you can use the machines that are located at the centre of TBS or at the first floor, next to the escalator and nearby the food court if the ticket counters have long lines (which is not uncommon in TBS). I believe that there is a bus to KLIA/KLIA2 every hour from TBS. You can also take ERL from TBS, it is cheaper compared to getting ERL from KL Sentral.
This option is best if you are travelling alone and you are not in rush to catch your flight because the travelling time is longer compared to other options. Extra saving if you live nearby KL Sentral or TBS because you do not have to spend a lot of money to reach there!

Driving
This is a good option for those that are travelling in small group and no longer than 14 days. You can drive up to Putrajaya Sentral and park there, the parking rate is RM6 per day and you can only park there for a maximum of 14 days. From there you can take KLIA Transit to KLIA/KLIA2 for RM9.40, use the machine to buy your ticket to get extra 10% discount!
Grab/Uber
If you are travelling with 4 people, I would say the best option is to get Grab or Uber your way to the airport as it will cost RM65 (not including toll) and each person will pay around RM17 (not including toll). This option will save your time and it is easy for you to bring your luggage along.
These are my top pick to travel from Klang Valley to KLIA/KLIA2 when I travel! If you are in a rush, I would say it is best for you to take Grab/Uber or driving because KLIA Transit/Express is only available every 30 minutes and you may end up waiting longer! Happy travelling to everyone!