Four Items You Should Stop Buying Now
It is that time of the year again where everything is going on sale, yes everything. 
Being stuck at home most of the time now, you will think oh no worries, I won't even see any sale in stores so I will be safe from all the temptation. Urm, you are totally wrong. Most stores are online now and their sales are only getting more and more attractive.
My Facebook timeline is full with sale advertisements and it is a big struggle to stop clicking on them. I am sure I am not the only one struggling to stop purchasing items to satisfy my wants instead of my needs but here are some things that I stop myself from buying despite all the crazy sales going on.
New phones
A lot of people change their phone when a newer and more attractive phone is released in the market or maybe the phone you had been eyeing for quite some time is finally going on sale?
Okay take a step back and try to analyse whether you really need a new phone. For example, is your phone lagging too much that it is affecting your usage and your satisfaction while using it? Do you need a better camera? Why do you need a better camera? Doing this will help you to rationalize your purchase and avoid doing impulsive purchase.
New shoes
Another thing that most people tend to buy when it goes on sale are shoes. Women or men, neither of us has the strength to resist a good deal when it comes to shoes because we tend to think "oh we always need shoes!" Especially you ladies! Do you really need five different types of heels with 2 different colors each pair??
Fast fashion
Forever21, Cotton On, H&M and more shops on various online shopping platforms such as Shopee, Lazada and even Instagram are the culprit that are making us buy fast fashion!
They always have sales going on and when you succumb to buying a few things, a few months later everyone is also wearing it and within a few months after that it will be hidden deep in your closet because it is now out of trend. 
Ladies and gentlemen, that is how you waste your money and accumulate unnecessary clothing in your closet. Try to buy from a local company in your area to support them or thrift shopping!
Makeup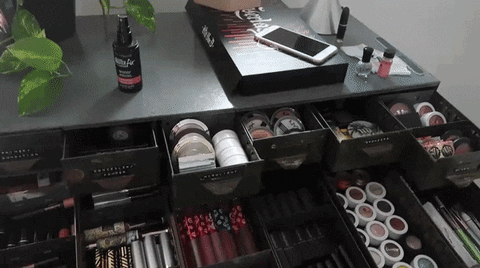 You probably have seen the makeup guru room with thousands of makeup products and you dream to have at least a quarter or less of what they have. Lipstick on sale? Yes. New foundation that people had been raving about? Yea.
Stop. Remember that most makeup expires within six months after opening it. Some may last up to a year or two but that is usually for powder products. Do you really think you will be able to use your lipstick and finish it within six month? Find your signature lipstick and stick with it! You do not want to put expired makeup on your face!
Try to only buy items that are necessary in your life. There may be items such as laptop stands which may seem unnecessary but if you are working on your laptop for a long time, is it really unnecessary for you? You define what is necessary and what is not necessary in your life, do not let others influence you in your purchases.