What to Get Your Girlfriend For Valentine If You Are Broke
Valentine is coming very very soon, did you prepare any gifts yet for your significant other?? Or maybe you have a dinner plan on the 14th for the two of you? If you haven't get her anything, you probably should head out and go to the mall now to get a thing or two for her. But…what if you are really broke this month and do not have that extra money to make everything over the top for her? There is nothing wrong to go simple because it is the thought that count the most! Here are some gifts that will be perfect for your gf!
Accessories
Accessories are one of the best gift you can get for a girl and even better?  It won't make a huge dent on your wallet! (Unless if you are looking at expensive and branded jewellery la, that one for sure will make your wallet empty before the end of the month)
You can get 3 earrings for RM10! Do you know that boys? There is even a few other options like 3 for RM15, 3 for RM25 for various different earrings. My favourite place to get earrings is at Tropicana City Mall in PJ. They have various shops that are selling cute and pretty earrings for a good price.
You can also check out Daiso to get cute accessories. Their earrings and necklaces are very trendy and simple. If your girl likes simple accessories, you can surely find one or two from Daiso. Plus it will only cost you RM5.90!
Makeup Organizer
Makeup and girls are best friends forever. If your girl loves her makeup then you should help her to arrange her makeup collection better (or maybe motivate her to get more makeup ahhaha) You can get her a clear case makeup organizer that you can easily get in Mr.Diy or Daiso. Mr.Diy makeup organizer do cost a little more compared to Daiso but you have more choices to choose from. This gift is perfect if you have a girl that loves to collect lipstick because now they can show off their lipstick collections instead of keeping it inside their drawers or makeup bag.
Flowers & Chocolate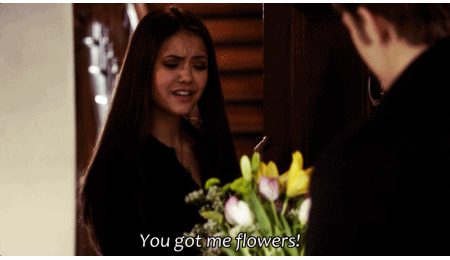 Ok this is not the most budget friendly gift especially during Valentine because most florists tend to increase the price of their flowers during Valentine Day! But then, you  can cut cost by getting the flowers yourself (I believe there is one shop that sells fresh flower in PJ, around Midvalley area. Sorry I cannot give you the exact address!) and doing the arrangement yourself! Then pair it up with a chocolate bar (only if she loves chocolate) and you are good for Valentine!
Food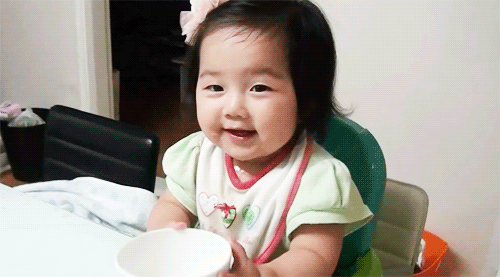 The easiest gift you can get them is to get them food! Get them their favourite food, it could be a snack like Auntie Anne's or maybe a drink that they enjoy. Or you can go to her favourite shop (I hope it is not that expensive!) and have a meal together. What better way to make a girl happy if it is not from her tummy?
That is it for your Valentine's gifts idea. I hope it helps you and will make your girl happy. Enjoy your Valentine Day!