You Can Still Get Your Favorite Ramadan Food During MCO!
In light of the extension of the Movement Control Order, the government had said no to bazaar Ramadan and now conditional mco is extended until June! Which only means we are looking at yet another month of mostly cooking from home.
This is actually good news as there are high chances of spreading Covid-19 in the bazaar, simply because there will be a big number of people attending the bazaar at once. With no bazaar, it helps to ensure that no new cluster will happen thus keeping the numbers of infected low, and hopefully, in the near future, we can achieve zero infection cases. 
cr: SelangorFM
Even though I agree this is a good step but… I do miss bazaar Ramadan food! It is the one and only chance for me to buy various (sinful) food that I can rarely get throughout the year! 
Well lucky for us, here are some alternative ways for us to get our favorite bazaar food even though there will be no bazaar Ramadan this year! Thank you internet!
Online sellers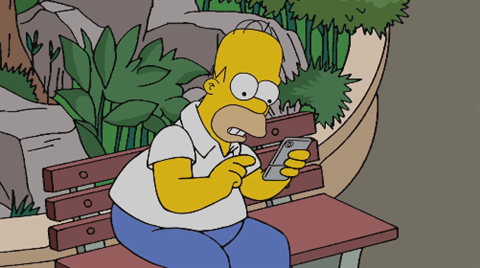 One of the most common ways you can get your favorite food is by contacting online sellers. Maybe you heard of them from your friends and family (if not, try asking them now! Maybe they can recommend some good ones for you!)
Or maybe you saw their post shared in your Facebook timeline and let's just say that human beings are weak creatures when it comes to food…
You can even follow your favorite shops or stalls if they have a Facebook page and ask if they are doing delivery for the food you want! Your message might encourage them to start doing delivery! 
Facebook groups 
Believe it or not, one of the most effective ways to promote businesses now is by joining groups of similar minded people on Facebook. There are various groups on Facebook from plant lovers groups, parents groups, and more. 
There is no surprise that someone had created a group specifically for bazaar food so the sellers can easily promote their products to people who are interested. 
Try searching for e-bazar (yes with one a after the z) on Facebook, select the groups that are near to your location, and then happy shopping! Do bear in mind that most of the sellers will be homecook and some of them may require you to hire another delivery service that may cost more or pick up your order at their location. 
But then again, this is just a little price to pay to keep us safe and still get our food!
Hotel buffet delivery
One thing that Malaysians tend to do during Ramadan month is to enjoy their break fast (sungkai/buka puasa) is to enjoy buffet meals especially in hotels or restaurants.
Well, you don't have to worry if this is your family tradition! Some hotels and restaurants are offering delivery so you can enjoy your food in the comfort of your home which in my opinion is a win-win right?
You can check their Facebook page to see if they are offering delivery service and then you can stay cozy in your pajama while having good food!
These are some of the options you can choose from to enjoy your Ramadan month even without the bazaar. This will also help the homecook, homebaker to make extra money during this hard time!